Review: The Way to Game the Walk of Shame by Jenn P. Nguyen
Synopsis for The Way to Game the Walk of Shame

Taylor Simmons is screwed.

Things were hard enough when her single-minded dedication to her studies earned her the reputation of being an Ice Queen, but after getting drunk at a party and waking up next to bad boy surfer Evan McKinley, the entire school seems intent on tearing Taylor down with mockery and gossip.

Desperate to salvage her reputation, Taylor persuades Evan to pretend they're in a serious romantic relationship. After all, it's better to be the girl who tames the wild surfer than just another notch on his surfboard.
Fantasy used to be my all-time favorite genre but, while it is still near the top, contemporary romance, is quickly passing it for the Number One spot in my heart. Young adult contemporary romance is cuteness overload I can hardly handle it, but that's what makes me love it all the more. It always makes me smile and feel warm and fuzzy.
The Way to Game the Walk of Shame had an abundance of cuteness overload. Even though Taylor and Evan were in a pretend relationship for most of the book, it felt like a real relationship. Sometimes I kept forgetting that they were putting on a show for the school. Evan was often so sweet to Taylor that I was all blushes. Yes, Evan is a player and the bad boy with family drama, but he was always a complete gentleman when it came to Taylor. He did the sweetest things for her.
I really appreciated that there wasn't a lot of unnecessary drama. There was enough to keep the story interesting, but not so much that it made me want to throw the book. In fact, it's simply a fun book to read. There's no overly steamy scenes or violent fights. It's a quick, simple, and cute story.
The one part I did find annoying was the whole "she's different from other girls" troupe. What does that even mean and why is that a criteria for any character to end up falling in love with anyone? I see that far too often in romance books. It's starting to get as frustrating as the love triangles.
Besides that I enjoyed The Way to Game the Walk of Shame. I'm a sucker for all romance so it's difficult for me to fully dislike them. I would definitely read another book by this author.
The following two tabs change content below.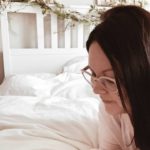 Obsessive book lover and compulsive book merchandise buyer.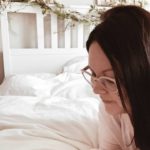 Latest posts by Samantha Andrews (see all)