Bubble and Geek Lip Balm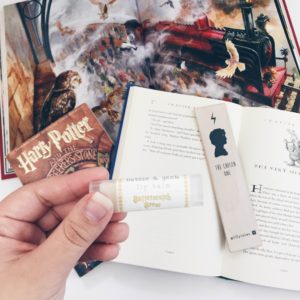 Do you enjoy hoarding fandom paraphernalia? I know I do – ain't no shame in my fangirl game! I fangirl over Supernatural, Harry Potter, The Hunger Games, The Infernal Devices, and Outlander just to name a few.
The latest addition to my fandom paraphernalia collection is what appears to be a Harry Potter inspired lip balm by Bubble and Geek. My first instinct upon opening the lip balm and smelling it was to eat it, that's how amazing it smelled! My mouth actually started to water. I was able to smell the butterscotch as well as a hint of vanilla.
The best part about a great smelling product is when it actually does its job as well. My lips tend to dry up by the end of the day, putting me in desperate need of a lip balm on a regular basis. The butterscotch lip balm glided on nicely and soothed my chapped lips. There's a whole selection of other scented lip balms at Bubble and Geek, available as singles, trios, and even in a gift set.
Bubble and Geek also has a wide selection of other products such as candles, wax melts, soaps, and body butter. Their website makes it easy for you to shop by item, scent, or fandom. Bubble and Geek is a great site to visit for fandom paraphernalia.
I received this lipbalm for free in exchange for an honest review. This does not affect my opinion of the lipbalm in any way.
The following two tabs change content below.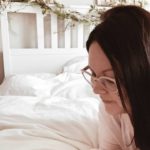 Obsessive book lover and compulsive book merchandise buyer.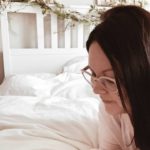 Latest posts by Samantha Andrews (see all)