Review: With Malice by Eileen Cook
Synopsis of With Malice

A read about a teenage girl who wakes up in a hospital bed and cannot remember the last six weeks of her life, including the accident that killed her best friend–only what if the accident wasn't an accident?

Eighteen-year-old Jill Charron wakes up in a hospital room, leg in a cast, stitches in her face and a big blank canvas where the last 6 weeks should be. She comes to discover she was involved in a fatal accident while on a school trip in Italy three days previous but was jetted home by her affluent father in order to receive quality care. Care that includes a lawyer. And a press team. Because maybe the accident…wasn't an accident. Wondering not just what happened but what she did, Jill tries to piece together the events of the past six weeks before she loses her thin hold on her once-perfect life.
I received this book for free in exchange for an honest review. This does not affect my opinion of the book in any way.
Imagine waking up in the hospital with no memory as to how or why you are there; no memory of the injuries you sustained; no memory of the best friend you had since grade school dead from an accident – that's exactly how With Malice started.
Jill wakes up in a hospital with six weeks gone from her memory and finds out her best friend died in an accident. For the life of her Jill can not remember how it happened, despite being told she was in the accident as well. With Malice was a perfectly fast paced mystery! The constant questioning of what happened that night never fades and I blew through the book needing to know.
The best part of With Malice was all the added details they put into the book, like police tape records, eyewitness interviews, text messages, employee incident reports, and even year book signings. All those added details gave the book great depth regarding the nature of Jill and her best friend's relationship before the accident.
I couldn't put the book down! I honestly thought I had it all figured out and the book could end now, but nope. I was thrown for a loop so close to the end that I thought there wouldn't be any real closure. I don't want to say much about the ending because it could end up a spoiler, but it's good. Real good. I closed the book with many thoughts and what ifs running through my head.  
The following two tabs change content below.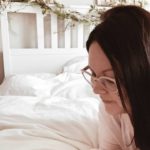 Obsessive book lover and compulsive book merchandise buyer.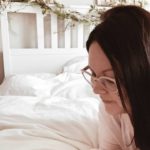 Latest posts by Samantha Andrews (see all)